When you're running a business in a commercial space, whether your business is a retail store, a bank, or an industrial space, your security is a top priority. However, your doors and locks may need a refresh in order to keep your security at its peak, and with the help of Firstline Locksmith, you can upgrade your commercial doors and locks for 2023!
Rekeying Your Locks
One of the easiest ways to upgrade your locks this coming year is to rekey them with a brand-new set of keys. If your retail store or bank has had turnover recently, this is especially important because rekeying means that only current, trusted employees or personnel have access to the inside of your building. At Firstline Locksmith, our team is experienced in handling rekeying services for commercial buildings, so give us a call to get started!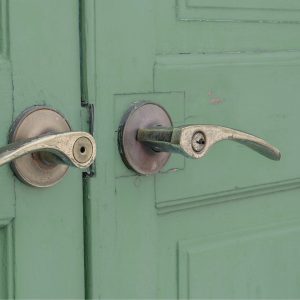 Repair Older Doors
If your commercial building has doors that are old, damaged, or even just outdated, you can upgrade your security by repairing them to ensure that they're keeping your interiors secure. With our dedicated repair team's services, you'll have your building back to peak security in no time.
Upgrading Your Locks
Of course, upgrading your locks is a step above just rekeying them, and it's a great way to ensure that your building has updated and upgraded security for your products and services. Whether you're simply upgrading to newer locks or if you're upgrading to better technology for your entry points, we're here to help!
Installing New Doors
Finally, getting brand new commercial doors is the best way to upgrade your commercial building's security while also providing a facelift to the exterior of your building. New commercial doors aren't just for show, either! You can choose to install doors with the security features you need most in the coming year.
Upgrading your commercial doors and locks for the coming new year is about more than just investing in security, it's investing in your future! Learn more about our commercial door services or our commercial locksmith services and get started with a free, fast quote today!